Glasser Divorce Mediation Services provides a process to create successful solutions, successful conclusions that work.
Glasser Divorce Mediation Services offers:
Lowers Costs
Quicker, but Unhurried Results
All Court Papers Prepared
Attorney Supervised
Male/Female Mediator Team
Results, Not Regrets

WHY DO DIVORCE MEDIATION – WHAT'S IN IT FOR YOU?
You and your spouse can and will create a mutually satisfactory Marital Settlement Agreement
. Our husband/wife mediation team assists to do just that. Together, we identify your dissolution issues, find the facts, input your views and feelings, and then review possible solutions. With our highly experienced mediation team approach, you explore and obtain results, results that work, and results that are court enforceable. You will receive guidance regarding division of assets and debts, spousal support and co-parenting/child support (if applicable).
Call (949) 752-2727 Now to Get Started
Your resulting agreements will be legally binding. If you wish us to do so, our legal staff will prepare all legal forms and documents the Court requires to obtain your Judgment of Dissolution. You may have (or be advised to have) separate counsel. He/she will help you to understand further the facts/issues, laws, as well as review the Agreement before you sign it. An attorney representing a spouse in Mediation is welcome but, in Mediation, YOU retain the power to decide.
Our Mediation team facilitates your negotiations, and acts as air traffic controller. During mediation the Counselor does not serve as a therapist, but on request, will refer for individual, family or counseling. We checklist with you so that
all
issues are recognized and addressed. Whether emotional, factual
or
legal, all the cards will be face up on the table. Each of you is helped to maximize the potential for a winning hand.
We are located in Newport Beach, California. Since 1984 we have successfully completed over 1,400 mediations. Our mediation team has trained others in the art of mediation. Additionally, experience includes:
Fellow, Academy of Family Mediators

Member, Society of Professionals in Dispute Resolution

National Panel of Arbitrators

West Orange County Justice Center Mediation Founder

Certified Collaborative Divorce Professionals (IACP 2006-2012)

HOW ABOUT COST?


Orientation for Divorce Mediation including data gathering and Issue Identification is a flat rate of $350. The Orientation usually takes an hour and a half. Homework is then explained and assigned, and the next session scheduled.


Sessions are at $450 per hour. Sessions are usually one and a half to two hours long, and are intensive. The time required for YOU to complete your mediation depends, for example, on how complex your particular issues are, how much each spouse already knows about the facts, what feelings each of you may have about an issue, and how well you communicate.

The total cost is usually about 40% of the cost of two attorneys negotiating a settlement, and far, far less than the cost if litigation is required to resolve issues.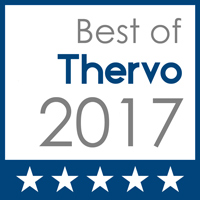 Call us at (949) 752-2727. Get more information to share with your spouse, or have him or her visit us online too. Note that we are and must remain neutral to be mediators.
Divorce in peace: Call (949) 752-2727
Glasser Divorce Mediation
Your Orange County Divorce Mediation Service since 1984.