We are residents of the Irvine/Newport Beach area for nearly 35 years, being active participants in community affairs and raising our family. We are proud that we are happily married for over 37 years and are the parents of two grown children, both of whom are enjoying their own successes in their careers and marriages. Our pledge to you remains unchanged: Results Not Regrets.
Robert Glasser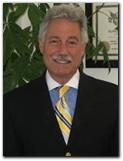 Robert received his undergraduate degree from UCLA in 1966. and he is an honors graduate from the UCLA School of Law. He was then appointed Law Clerk to the US District Court for the District of Alaska in 1969, serving with distinction in that District Court and the Ninth Circuit Court of Appeals.
He has over 36 years of experience in Family Law, spanning 1972-2008. He has always focused on problem solving and solutions, rather than combative "warfare" He and his wife Jann have been in the team practice of mediation since 1984. Robert is currently restricting his practice to the field of mediation.
Jann Glasser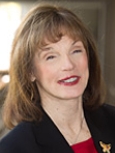 I have offered solution focused counseling to individuals, couples and families for over three decades. I am a Phi Beta Kappa graduate of UCLA in Psychology, and earned my Masters from Cal Berkeley in Psychiatric Social Work.
Through my career in mental health, I have worked as a clinician, consultant and Program Director in medical and psychiatric outpatient and inpatient settings. I have also had the privilege of providing supervision to medical residents going through psychiatric rotations. In addition, I have provided supervision to those professionals needing hours for state licensure.
I have done volunteer work in the Laguna Beach Free Clinic and provided pro bono services over the years to various organizations, while maintaining a private practice for over 30 years. I have been involved in the area of Divorce Mediation for 25 years, and more recently entered the field of Collaborative Divorce Coaching.
I am a member of Collaborative Divorce Solutions of OC and the International Association for Collaborative Professionals. Throughout my career, my goal for those I have worked with remains constant: creating the possibility for change within a safe environment that inspires personal growth and clarity.